Best Hotels and Accommodations in Sayulita
Sayulita, a growing tourist destination just a short drive from Puerto Vallarta, has a variety of accommodations, though different from the mega-resorts found in Puerto Vallarta. Here, you'll find cheap but authentic and fun hostels, a plethora of Airbnbs, and some distinctly characteristic bed and breakfasts and boutique hotels. Here we'll explore some of the best stays in the area.
A tour we think you'll love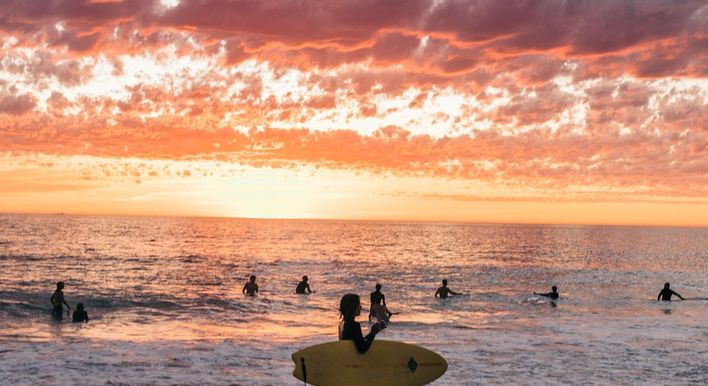 Surf Lesson in Sayulita
From $49
View tour
With its gorgeous beaches, incredible sunsets, and quirky charm, Sayulita is a must-visit destination. There are many options for accommodations in Sayulita, including boutique hotels, villas, and self-catering apartments. Some of the top choices include Hotel Vogue, Vista Oceania, and Casa Love. All of these hotels have high-end amenities and beautiful views. They also offer a wide range of activities for guests.
The rooms in Hotel Vogue are decorated with local art and crafts, and the rooftop terrace features comfortable chaise lounges. The hotel is also close to the beach and offers great restaurants and bars. The staff is friendly and helpful. It is recommended to book a room early, as this hotel fills up quickly during peak season.
Another great option is Avela Sayulita boutique hotel, which has rooms and suites with a modern look and balconies overlooking the mountains. It is also a short walk from the beach, and it has an outdoor pool with views of the town. The hotel is also near a variety of restaurants, bars, and street vendors. It is the perfect choice for those looking for a relaxing getaway with friends or family.
Ysuri Sayulita
Hotel Ysuri is a new luxury hotel in Sayulita that offers both hotel rooms and self-catering apartments. It has a fun vibe and is close to everything in town. It is also family-friendly and has a pool.
Ysuri is surrounded by jungle and has decor that blends natural elements with modern flair. It has a variety of room types, from single queen rooms to five-bedroom apartment suites.
Ysuri Sayulita is one of the best hotels in the area, with beautiful rooms and a rooftop pool. It also has great amenities, such as a full breakfast and a bar/lounge. It is in a great location, with easy access to the town center and beach.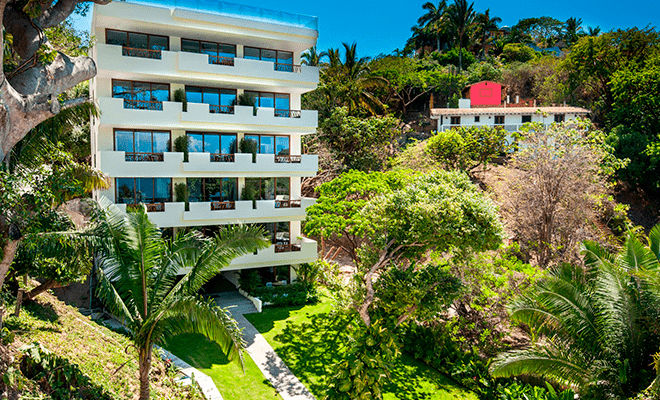 The hotel has 28 rooms, each of which has a private bathroom. The hotel also provides a 24-hour front desk, concierge service, and currency exchange. All rooms are air-conditioned and feature a flat-screen TV. Some of the rooms have a balcony, while others are equipped with a kitchenette and an oven.
This boutique hotel is located in the heart of Sayulita, a short walk from Sayulita Beach and Los Muertos Beach. Its rooms have a modern feel with a hint of bohemian style and an open balcony. The bathrooms are large and include a tub, shower, and dual sinks. The staff is friendly and attentive, and the hotel offers free wifi.
Ysuri is one of the top-rated hotels in Sayulita, and it's perfect for a family vacation. It has a gorgeous rooftop pool and many suites, all with stunning views. The hotel is also close to many restaurants and shops, so it's easy to get a delicious meal without leaving the hotel. You can also relax at the spa or play in the onsite gym.
Amaia
This family-run hotel has a warm and inviting staff who will go out of their way to make you feel at home. Located in Sayulita, it offers spacious rooms and an outdoor pool. It also has a small cafe and yoga facilities. It is one of the best Sayulita hotels for families and has a great location near all of the town's attractions.
The hotel's rooms have private balconies, which offer a view of the ocean. They also have a kitchenette, a flat-screen TV, and an in-room safe. The bathrooms have a shower and bathrobes. The hotel also has a terrace and free parking.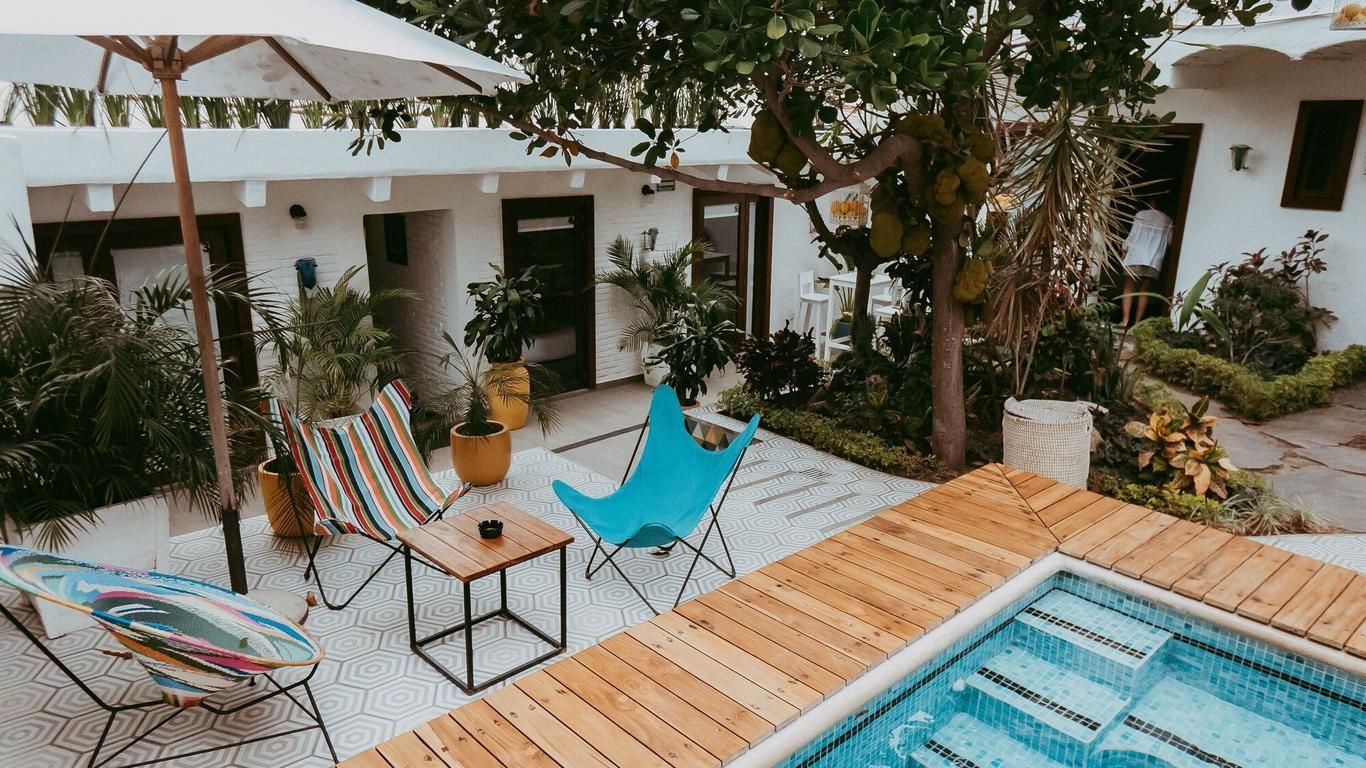 Guests can enjoy the hotel's restaurant and bar, which serves Mexican dishes and coffee. It is also possible to order room service. The hotel offers a variety of activities, including surf and yoga classes. It is also located close to several restaurants and bars.
There are many options for accommodation in Sayulita, but the best place to stay depends on your preferences and budget. Downtown Sayulita is the most popular option, but it can be crowded and expensive during peak seasons. To avoid this, try staying in north Sayulita or on the beach. These areas are quieter and more affordable. They are also within walking distance of all the town's restaurants and nightlife.
Hotel Vogue
If you are looking for the best accommodations for your vacation in Sayulita, Hotel Vogue is the place to go. This five-star hotel is located just a few steps from Sayulita Beach and has an outdoor pool, free private parking, and a garden. You can also enjoy the on-site restaurant, which serves a variety of delicious dishes. The hotel also offers Tommy Bahama beach chairs, umbrellas, and beach towels for use at the beach, which is a short walk away.
There are 28 quality hotel rooms at this accommodation, each equipped with a refrigerator, a microwave oven, and tea and coffee-making facilities. They also feature a private bathroom with a shower. Concierge services can help you find restaurants, recommend tourist attractions, and assist with booking tickets. You can even hire a shuttle from the property to visit other areas in the area.
A complimentary breakfast is available every morning. The hotel's bar features a selection of drinks and snacks. Guests can also relax in the hot tub or the outdoor terrace. Guests can also enjoy the on-site restaurant, with a menu featuring a range of Mexican cuisines and international dishes. Guests can also book a massage at the spa, which is located on site. The hotel is only minutes from the town center and the bus station.