Punta Mita Surfing Camp
5
.
9 reviews
Improve Your Surf Level!

Variety of Surf Breaks

Quaint and Authentic Town

Impressive Swells

Hands on Instruction
Punta Mita is home to surf shops with great surf lessons and surfboard rentals, but more importantly, some of the surf around. Not only is the town of Punta Mita quaint, authentic, and interesting, but the Punta Mita surf is nothing to be overlooked. With a wide variety of surf breaks and some of the best swells on the Pacific coast, Punta de Mita is sure to quench all of your appetites.
Get a Personalized Tour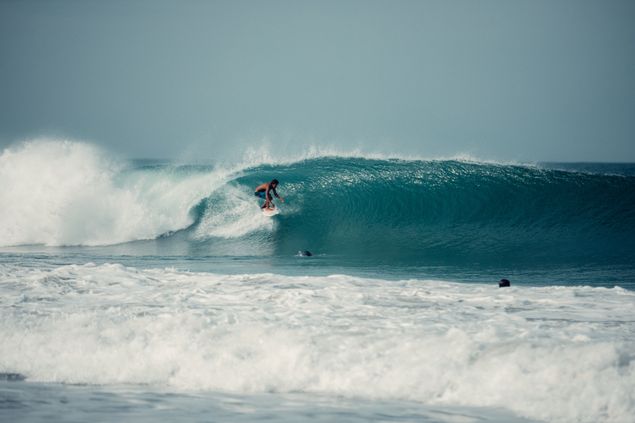 With our guides, you can have your experience tailored specifically for you and your needs.
Perfect lefts and rights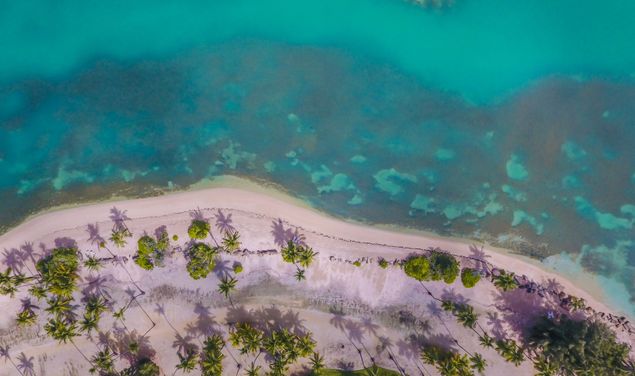 However you like to surf, the area is filled with wave breaks however you like them, in whatever size, and always, with beautiful surroundings.
Watch our Video

Languages
English, Spanish, French
Punta Mita Surf
Punta Mita is another fantastic surf spot in the Riviera Nayarit. Not only is the town of Punta Mita quaint, authentic, and interesting, but the Punta Mita surf is nothing to be overlooked. Punta Mita, more accurately known as Punta de Mita, is home to surf shops with great surf lessons and surfboard rentals, but more importantly, some of the surf around.
Surf Breaks and Conditions
For those looking to get their adrenaline pumping with the help of the best surf breaks, there's no better place than Punta Mita. From the double-overhead reef wedge at Burros in summertime and practicing turns on La Lancha's steeper sets of waves (for intermediate surfers), beginner surfers can enjoy themselves with an Anclote point that has become popular among surfers from Puerto Vallarta as well Sayulita. Many Sayulita tourists and surf enthusiasts come into Punta de Mita to surf and return to stay in Sayulita.
The best surf spots are found on the north, west and south sides. With such a huge variety of wind directions, this provides for constant waves somewhere in the area with offshore winds. swells with offshore winds all year round and all the time, high tide or low tide! The beach break on Bahai may not lend itself too well to longboard surfing, but rest assured, there is a surf spot here for every type of surfer. Plus, with this wave consistency, beginner to advanced surfers alike can have ample time and opportunity to practice whatever they're honing in on. Punta Mita surfing won't let you down. More importantly, Punta de Mita, the area of Punta Mita, doesn't just have surfing for every surf level, but a town and resorts with culture, comfort, and excitement galore!
Punta de Mita Surf Spots
San Pancho
San Pancho is one of the most loveable towns in all of Mexico. It's north-of-Punta Mita, between jungles and low hillsides that unfold with cobbled streets onto spicy taquerias where you can order ceviche fresh off the boat at any time day or night! The surf on this beach isn't great for intermediates but it's perfect if you are more skilled--the break offers up some good waves when conditions are right (which they usually are).
Bahai
Bahia is the most consistent spot in all of Punta Mita. It draws in swells from NW and SW channels, so it's often working when nothing else is. It's not a beginner wave, but does mellow to intermediate level in the calmer winter months (November-March). The best days are on 5-10 foot at low tide (don't even both at high). They give hollow wedge A-frames with a very quick right and a fast but rippable left. Fun apart from the paddle out. A boat from Punta de Mita harbour is the only real option.
Stinky's
Punta de Mita's walking distance neighbor Stinky's, has one of the most popular breaks in town. It gets busy but offers something to everyone- whether you are just starting out or have been surfing all your life and want some new waves to try on. The spot has become rare as it usually only offers scope when S winds kick up; otherwise, right sides will usually make an appearance instead which makes them even better since these offer more consistency than left side tubes do!
Playa La Lancha
Playa La Lancha is another close neighbor to Punta de Mita. La Lancha boasts some of best spots to take surf lessons and draws visitors from Puerto Vallarta and Sayulita as well. How has La Lancha grown to be such a beginner and surf lesson destination on Meixco's Pacifi coast? A great, consistent break for beginners and another for more intermediate riders. It also boasts gorgeous turquoise waters with palm trees on either side plus high cliffs dotted by these sturdy giants of nature.
Punta Burros
The waves at Punta Burros are sure to have you in awe. If the challenge is too much, but offers some extra punch for swell channels. During summer months, the waves calm down a bit and offer more entry level experiences. In the winter though, be prepared for some chest high fun! The hollow right-hander with lots speed off peak makes it a near perfect surf break with an experience second to none.
Sayulita
Finally, there is the classic and crowd favorite Sayulita. With its close proximity to Punta Mita, it is the perfect place to be if you're looking for some high-quality Mexican waves. It has all levels covered, with plenty of great hotels, restaurants, coffee shops, and bars that will satisfy any appetite! The town itself has an interesting Pacific Mexicana character, making it both a destination for surf, and a destination for surfers to be based out of!
Punta De Mita Area
The Punta Mita area is a perfect balance between rustic fishing villages and luxurious resort towns. This serene and authentic experience stands in stark contrast of the bay where Puerto Vallarta makes its home. Although it offers some top notch hotels and resorts, it's also full of activity with bikers zipping through town or people sitting by beaches drinking Coronas on sunny days!
Getting to Punta de Mita is easy from many neighboring towns, villages, and areas such as Sayulita, Puerto Vallarta, San Pancho, Litibu, Riviera Nayarit, and so many more! In fact, many of these locations are so close that visitors are able to do easy day trips for surfing, shopping, dining, or just to try out another town! Transportation from Puerto Vallarta for example is just under an hour. And if you're at one of the many hotels such as Grand Palladium Vallarta resort, you'll enjoy a complimentary shuttle! The locations of the nearby towns such as Sayulita, La Lancha, and San Pancho are so close, that many advanced surfers can start the day surfing one surf break, and in the same day take a quick surf trip to enjoy a unique swell direction or surf break.
Accommodations

Some meals

High Quality Surfboards

Local Surf Instructor

Surf Lessons

Insider Tips, Break Explanations, and Recommendations

Swim Shirt

Fresh, Clean, Towels
Alcohol

Swim Suit

Meals Outside of Program

Photography

Tips & Gratuity
Frequently asked questions
9 Reviews

Verified