It's no secret that Mexico, and Sayulita chief within it, has amazing yoga classes and instructors to grow your inner yogi. Have you considered taking your yoga experience to the next level? If so, you may be wondering whether to take a one-off session or a yoga retreat. While both options have their advantages, yoga retreats offer a number of benefits that one-off sessions cannot match.
A tour we think you'll love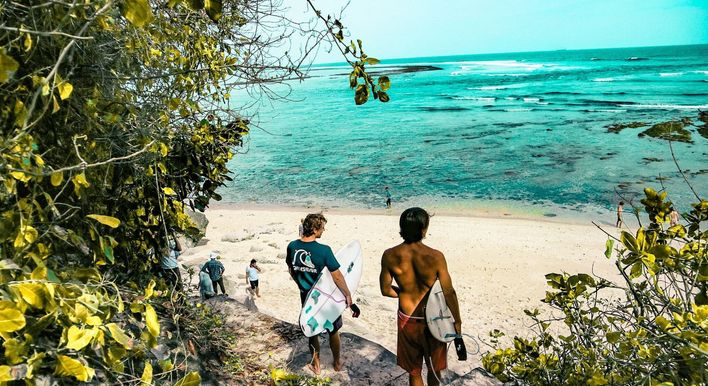 San Poncho Day Trip
From $99
View tour
Yoga Retreats Grow You
Here are just a few reasons why yoga retreats are better than one-off sessions:
Personalized instruction: In a one-off session, you may only have a few minutes of instruction from a yoga teacher, who may be teaching a group of students with different skill levels and goals. In a yoga retreat, on the other hand, you will have access to personalized instruction from experienced teachers who will tailor the classes to your needs and abilities. This means you can learn at your own pace, and you can focus on the poses, the breath, and the meditation that are most important to you.
Quality equipment: In a one-off session, you may have to use the equipment provided by the yoga studio, which may not be the best quality or the right fit for you. In a yoga retreat, you will have access to top-quality equipment that is carefully selected and maintained to ensure your safety and comfort. This means you can use the best mats, blankets, and blocks, and you can have peace of mind knowing that you are using equipment that is suitable for your level and style.
Cultural immersion: In a one-off session, you may only have a few hours to experience the culture and lifestyle of Sayulita. In a yoga retreat, on the other hand, you will have the opportunity to immerse yourself in the local culture and get to know the people, the food, and the traditions of Sayulita. This means you can learn about the history, the art, and the customs of Sayulita, and you can have a truly authentic and enriching experience
Yoga Retreating in Sayulita
One of the biggest advantages of a yoga retreat in Sayulita is the location. Sayulita is a beautiful and vibrant town, located on the Pacific coast of Mexico, about 45 minutes north of Puerto Vallarta. Sayulita has a rich cultural heritage, with a mix of indigenous, Mexican, and foreign influences. Sayulita is also home to a thriving yoga community, with many experienced teachers and studios offering a wide range of styles and traditions.
But what makes Sayulita special is the natural beauty of the area. Sayulita is surrounded by lush forests, mountains, and rivers, and it is blessed with some of the most beautiful beaches in Mexico. The waters of the Pacific Ocean are warm and crystal clear, and they are perfect for swimming, surfing, and snorkeling. The climate of Sayulita is also ideal for yoga, with warm and sunny days, and cool and refreshing nights.
In addition to the natural beauty and the cultural richness of Sayulita, a yoga retreat in this town offers many other benefits. Sayulita is a safe and friendly place, with a low crime rate and a welcoming attitude. Sayulita is also a budget-friendly destination, with affordable accommodation, food, and activities. And Sayulita is a convenient location, with easy access to the airports of Puerto Vallarta and Tepic, and to the major cities of the Riviera Nayarit.